North America 2023
Creating a Culture of Innovation

Ann Arbor, Michigan
October 2-5, 2023
(Scroll down for more info)
Join leading thinkers pioneering lean product and process development!
Creating a Culture of Innovation
The ability for companies to innovate has become the defining factor for a firm's competitiveness and directly determines their prosperity. Innovation is the life-blood of an organization.
The methods embodied in Lean Product and Process Development practices consistently enable organizations to deliver more product in less time with greater market impact. For those companies wanting to control their own destiny, excelling at innovation is a crucial factor and Lean Development is seen as an enabler.
The theme for the 2023 North America LPPDE conference is 'Creating a Culture of Innovation'. Our focus will be on creating an environment where people are inspired & thrive in introducing a continuous flow of new innovative products and services that customers love and in turn help their business grow and prosper. Naturally, this will be within the framework of Lean Product and Process Development.
The 'E' in LPPDE is for exchange. Please join me in learning from thought leaders and practitioners alike. Come network with people who are in your shoes, join one of the workshops to learn and improve your skills, listen to success stories to motivate you on your journey. Come, be a part of the 'exchange'.
I hope you'll join me in Ann Arbor, Michigan October 2-5, 2023.
Dantar Oosterwal
2023 North America Conference Chair
Super early-bird, register and pay by July 1st, 2023:
1 person eligible for 20% off. Use discount code ONESUPER
Group of 2 persons eligible for 30% off. Use discount code TWOSUPER
Group of 3 persons or more eligible for 40% off (up to $2,750 savings!). Use discount code THREESUPER
Dantar Oosterwal
Conference Chair
Innovation Powers Performance
Studies show that as manufacturing capacity has become globally available at low cost, its competitive value has declined and competitiveness has shifted to innovation.
There is a strong association between R&D intensity (R&D expenditure per dollar of sales) and subsequent growth in sales. Industries which have greater intensity grow at a faster rate over a sustained period of time. Companies which invest a larger percentage of sales in R&D benefited with a greater growth rate in sales than their competitors, irrespective of industry.
A study published in the Journal of Financial Economics concludes  "… firms that are more efficient in innovation on average have higher contemporaneous market valuations and superior future operating performance, market valuation, and stock returns".
Tuesday, October 3, 2023 Conference Day 1
Conference Welcome - Focus Culture of Innovation
Dantar Oosterwal, LPPDE  Conference Chair
Keynote: It Literally Takes a Village; How to Start, Maintain, and Grow an Innovation Ecosystem
Bill Mayer, Senior Vice President Entrepreneurial Services at Sandia National Laboratories
The presentation will illustrate how SPARK work to foster an ecosystem of Innovation and startup support in Ann Arbor.
• Overview of why fostering an innovation ecosystem is valuable to a community
• Strategic Priorities for the Ecosystem
• Where to start and the stages of evolution
• What to do and how to do it
• Partners are the key
• Goals, metrics, and what success looks like
• Q&A
Bill Mayer has founded and exited multiple start-ups in the technology and finance sectors. His areas of expertise are in finance, securities and quantitative analysis. He has founded and worked with numerous businesses covering a broad range of industry sectors, ranging from start-up ventures through Fortune 500 companies.
Client engagements have covered a broad range of services including market strategy, portfolio structure, and the IPO process. Bill has managed over $125 million in client assets.
Areas of specialty are financial modeling, pricing strategies, the process of private and public equity securitization, management of business assets, and fundraising. He has extensive experience in creating financial models, business valuations, and capitalization tables, as well as navigating advanced business tax issues and the complex issues surrounding securitization. This allows Bill to effectively position clients from an investor's viewpoint in order to maximize a venture's ability to receive funding.
Bill Mayer has held multiple securities broker licenses for over ten years. This positions him to facilitate the placement of capital directly.
Keynote: NG Fellow for Lean-Agile focused on space systems
Suzette Johnson, NG Fellow, Lean-Agile at Northrop Grumman Corporation, Space Sector
Innovation and collaboration across all levels of the organization, are critical for a company's growth and survival in today's fast-paced working environments where new digital capabilities emerge every day. The challenge often faced is how to adopt new ways of working while addressing the barriers to change organizations often face.
To address this need we must foster Lean-Agile environments that promote teams who are creative problem solvers, are energized, and engaged to contribute their best every day. We bring together the concepts of Lean and Agile and apply them across all functions within the value stream. This new way of working and set of principles has been defined as Industrial DevOps. Industrial DevOps offers the ability to adapt to changing needs, reduce cycle time for delivery, increase value for money, and leverage innovation.
Become familiar with the principles and success patterns that have emerged along with how to address some of the challenges that organizations often encounter when adopting new ways of working.
For some of you these principles may already be part of your environment and you will resonate with the potential they offer; for others, these principles will be a paradigm shift in how to create teams that leverage everyone's talents for increased productivity and innovation and delivering results in the shortest sustainable lead time.
Suzette S. Johnson works for Northrop Grumman Corporation near Baltimore, Maryland. As an NG Fellow for Lean-Agile, she works for Space Systems fostering operational and program excellence to achieve mission and business outcomes. Her experience with Lean-Agile began over twenty years ago with experience across IT systems and software and systems engineering for cyber-physical systems. She has led the adoption of Lean-Agile across the enterprise and has supported over 100 internal projects and government programs on the Lean-Agile journey. She holds several certifications including Scaled Agile Program Consultant Trainer (SPCT), Certified Enterprise Coach, CSM, PMP, and PMI-ACP. She received a Doctorate of Management Technology at the University of Maryland with a dissertation focused on investigating the Impact of leadership styles on software project outcomes in traditional and agile environments.
Value of Diversity in Development
Bob Stavig, LPPDE
Bob Stavig is a retired HP R&D Project and Program Manager. Experienced in Lean Product and Process Development and Scrum/Agile. Bob spent 35 years at HP, the last 20 as R&D Project and Program Manager in Vancouver, WA.
Bob is an experienced Research and Development Project Manager with strong technical skills, a demonstrated history of working in the information technology and services industry. Skilled in Product Development/Management, Vendor Management, Engineering Management, Business Process Improvement, Factory Operations, and Cross-functional Team Leadership. Strong background and experience with the use of Lean Product and Process Development (16 years) and Lean Manufacturing. International business experience (Asia) in the areas of supplier development, factory operations, and technical management. Program and project management professional with a BS in Mechanical Engineering from Washington State University. He is certified Six Sigma Black Belt- ASQ, Certification in Lean Development from University of Michigan, and Certified Scrum Master through Scrum Alliance.
Together with his daughter Alissa Stavig, Bob share some of his experience in the recently released book: Retaining Women in Engineering. Book Pre-announce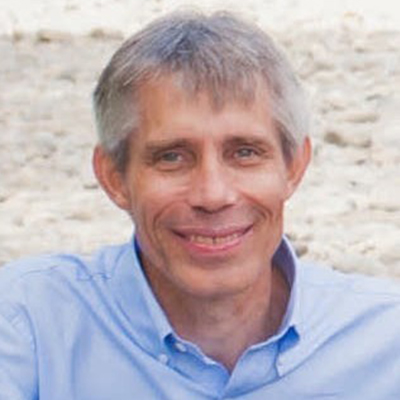 Innovation Performance: The Good, The Bad and The Worthy
Larry Navarre, Kettering University
This session will introduce the challenges of defining, measuring, and improving performance of the innovation development system. Innovation performance has a reputation for failure. Our organizations expect us to do better. This is an introduction to a workshop later in the conference that will engage you to lead innovation to be worthy of your organization's resources.
Larry Navarre is a full-time Lecturer at Kettering University teaching courses in innovation development, supply chain management, project management, and business analytics since 2008.  Larry has earned a Bachelor of Business Administration degree from Kent State University (Kent, Ohio) and a Master of Science in Management degree from Purdue University's Krannert Graduate School of Management (West Lafayette, Indiana).  Larry has 20 years of management experience in the steel, machinery, and plastics industries.  His management responsibilities have spanned from Production Supervisor to Director of Global Product Management and Asian Operations. He has worked internationally with customers, suppliers, and colleagues in 20 countries.  Larry is also a managing owner of two family-owned small businesses managing commercial real estate.
Networking Lunch with the Board of Directors, LPPDE
2 High-Tech Anthropologists
James Goebel and Annika Themm , Menlo Innovations
James Goebel is a founding partner of Menlo Innovations. Menlo uses highly collaborative project teams to design and implement innovative products for clients that place high value on user adoption.
The team he helped build at Menlo Innovations has successfully blended an Extreme Programming development team, usability design specialists, a quality assurance practice, and formal project management. Representatives from start-up companies as well as large Fortune 500 firms routinely tour Menlo's Software Factory environment to study its implementation of agile.
James has worked in a variety of environments, from 2 employee startups up to billion-dollar organizations. As a coach and change agent, James has helped organizations achieve dramatic transformations in both process and culture. He enjoys speaking at conferences, teaching classes, and speaking to small local groups in order to share the lessons he has learned.
James has an MBA from Eastern Michigan University. He has practiced software product development for more than twenty years as a developer, team lead, system architect, project manager, practice director, and executive coach. For the past twenty years he has been building and managing Agile software teams.
Annika Themm is a High-Tech Anthropologist® at Menlo Innovations. In this role she
works in the areas of user research, UI/UX design, and process consulting to solve business
problems for clients across a wide range of industries. She is also a part of the
Marketing team at Menlo – leading tours and teaching workshops to share Menlo's culture
and processes with the world. Annika has been with Menlo for one year, and previously worked as a User Experience specialist for the University of Michigan Library and the Harvard Library.
Networking Dinner Reception
Wednesday, October 4, 2023 Conference Day 2
Welome back and Reflection
Carolyn Carter, LPPDE Conference Co-Chair
Keynote: Developing Leadership Behaviors and CI Infrastructure to Support LPPD: Two Case Studies
Edward Blackman, ADM
This presentation will reflect on 2 case studies. The first involved successfully improving LPPD to accelerate innovation at a 90,000 employee global appliance manufacturing company. The second case study was set in a $100 billion global food sourcing company and successfully led a team to generate 201 innovative ideas in 3 days. To achieve both accomplishments and many others, the teams built on the shoulders of the traditional CI giants like Dr. Spear and Dr. Liker; while also incorporating the wisdom of lesser-known giants from Behavioral Science (Dr. Aubrey Daniels, Dr. Dale Brethower) to ensure the success of daily CI behaviors from front line staff to the executive suite.
 Edward Blackman joined ADM as Global Director of the Enterprise Process Office in 2021. ADM is a $100 billion global food sourcing company. He has over 23 years of transformational continuous improvement experience working with companies like Dematic, Whirlpool, Spectrum Health and Meijer. His professional activities include: conference keynote presentations, webinars, podcasts, published articles, and book contributions (most notably "The Toyota Way, 2nd Edition" by Dr. Liker). Edward has a Masters in Behavioral Science with undergraduate degrees in psychology and mathematics. He specializes in coaching executives and other leaders in problem solving behaviors; as well as developing project-based, event-based, and daily-based problem solving systems.
Keynote: Venturing Outside the Box and Building a Lean Culture of Innovation Excellence
Sam Landers, retired Goodyear – Venturing Outside the Box
Norbert Majerus, retired Goodyear – Building a Culture of Innovation Excellence – The Principles
Creating a Lean Culture of Innovation - Success or failure with innovation is all based on culture just as it is with operational excellence.
​A successful innovation culture starts with the right strategy and appropriate deployment. Knowledge about the principles of innovation leads to the right processes. The values and right behaviors are based on respect for people and humble leadership, but they also include management of fear and risk. Many people think that waste elimination and standardization (which come with a lean system) can hurt creativity and they cite Toyota's delay of electric vehicles as an example. That is unfortunate because a good lean culture can actually promote innovation.
First San Landers will present 'Venturing Outside the Box'.  It is the story of two of Goodyear's most innovative tire products beginning in 1980 with the initial idea for the Aquatred through 2004 with the development of the Assurance TripleTred. He will highlight the cultural environment, contributing events, and innovation techniques employed when Goodyear ventured outside the box.
Norbert Majerus will follow with 'Creating a Lean Culture of Innovation'. And explore what is needed through the principle view of the system.
They will end the presentation answering questions and interacting with the audience.
Norbert Majerus is a highly experienced man. Beginning in 2005, Norbert implemented a principles-based lean product development process at the three Global Innovation Centers of The Goodyear Tire & Rubber Company. For more than a decade he was Goodyear's lean champion in research and development.
Norbert, born and raised in Luxembourg, has a Master's degree in Chemistry from the Universitaet des Saarlandes, Saarbruecken, Germany. He joined Goodyear in Luxembourg in 1978, transferred to Akron in 1983, and has worked most disciplines in the Goodyear innovation centers in Luxembourg and Akron.
In 2016, Norbert published his first book, Lean-Driven Innovation (Norbert Majerus, CRC Press, 2016), which received the Shingo Research Award. Also in 2016, with Norbert's guidance the Goodyear R&D organization applied for and received the AME Excellence Award. Norbert has spoken at many conferences in the United States and other countries. Since retiring from Goodyear in 2017, he continues to share his extensive lean expertise via norbert majerus consulting. His latest contribution is his second book Winning Innovation, recently released!
Sam Landers is retired R&D Fellow at the Goodyear Tire & Rubber Co., graduated from The University of Akron with a Bachelor of Science degree in Mechanical Engineering in 1969. During his 42 years at Goodyear, Sam has been granted more than 60 patents and has directed cross-functional teams in the successful development and release of more than 30 new passenger tire products including the award winning Aquatred and the Assurance featuring TripleTred technology.
In 2004, Sam was promoted to R&D Fellow, the highest non-management title in Goodyear's Research & Development organization. The position recognizes technical proficiency, experience, creativity, foresight and a demonstrated ability to anticipate and solve complex technical problems. Sam was only the fifth person to achieve this honor since the position was created in 1980.
During Sam's career he has received many of Goodyear's highest honors for a technology associate. He won Goodyear's Dinsmore Merit Award for original thinking and cooperative action in the development of better products in 2001 and was twice named Inventor of the Year. Other notable awards include being named a Distinguished Inventor by the Intellectual Property Owners and Distinguished Corporate Inventor by the American Society of Patent Holders in 1993.
After retirement from Goodyear, Sam formed an LLC to provide what he learned during his career about innovation, technology development, and product development. Over the ten years that the LLC was active, Sam provided papers and lectures to numerous companies in many different markets as well as volunteering as an Engineer in Residence for a middle and high STEM school. Today, Sam continues to freely share his insights.
Kaizen, AI, and Beyond: Achieving the Possible Through Lean
Vincent Stamper, Transformation Program Manager
Robotics, Artificial Intelligence, and other new technologies are dramatically changing industry and the nature of work. These disruptions will dramatically transform our world in the decades to come.
This will also disrupt people's livelihoods. They promise dramatic increases in productivity, and at the same time the danger of automating waste, and alienating our teams. How do we reassure and inspire our teams to embrace these changes, while honoring their collaboration and expertise?
We will share Trident Refit Facility Bangor's twenty year journey to understand how to:
Develop a holistic strategy, balancing Kaizan with Kaikaku to build teams
Build organic capability, innovating and enabling the adjacent possible
We must stay true to Lean Principles, to create highly effective and collaborative teams in a changing world.
We must reject our worldview of scarcity, and embrace new ways of creating value, to inspire our teams to achieve more than we believe possible.
New skills will be required, but also deep understanding of our past and present.
It is easy to be mesmerized by the possible, but it will be impossible unless we look to and understand that past and present.
Vincent Stamper is the Trident Refit Facility Bangor (TRFB) Transformation Program Manager. He leads Lean Process Improvement, Moonshine rapid prototyping, and New Technology deployment. With a team of three assigned and eight imbedded Black Belts (BB's), twenty-eight imbedded (GB's), they transformation for the Pacific Strategic Deterrence Mission.
The son of two teachers, growing up in Seaside Oregon, he developed a deep love and respect for public service and the sea. He serves as Federal Managers Association Region Four Director.
Vince enlisted as a Nuclear Machinist Mate in 1987, submarines, serving on the USS Louisville, Gurnard, Whale and Finback. He qualified through Engineering Watch Supervisor, and Diving Officer, as well as Nuclear Repair Welder and Scuba Diver.
He began civil service in 2001. In 2004 he was certified as a NAVSEA Lean Six Sigma BB and founded the TRFB Lean Office. In 2010 he stood up the Command Moonshine Lab then Inside Shop Product Line at PSNS, returning to TRFB in 2015.
Vince and his wife Carrie are restoring their 1928 yacht, to spend their retirement years cruising, and promoting preservation and sustainability. Follow their journey at www.yachtfifer1928.com . They have three children who share their passion for innovation.
Enabling Innovation in All Aspects of the Enterprise
Tamara Rodriguez and Marlena Taylor, Lean Process Engineers at Sandia National Laboratories
What are the real enablers for Innovation? And are they different in different areas of an Enterprise? Tamara and Marlena are two very experienced lean process engineers and they will share some of their experience and secrets on these topics to cover all aspects of this interesting topic.
Tamara Rodriguez is a Lean Process Engineer.  She joined SNL in 1999 as an Industrial Engineer supporting the Neutron Generator Enterprise (NGE).  She has held a variety of engineering and management roles supporting technology maturation, new product development, component production, and systems engineering.  She is a certified lean/six sigma blackbelt and a highlight of her career was helping to lead the NGE through a lean transformation and the pursue of the Shingo Prize, which was awarded in 2007. Tamara has a Bachelor of Science in Industrial Engineering from University of Texas at El Paso, a Master of Science in Industrial Engineering from Purdue University, and an MBA from Arizona State University. Her passions include systems thinking, strategy deployment, continuous improvement, and culture change. Tamara resides in Albuquerque, NM with her husband and two daughters. She enjoys soccer, hiking, spending time with family, and volunteering in the community.
Marlena Taylor is a Distinguished Member of Labs Staff at Sandia National Laboratories and has over twenty years of experience in performance improvement, organizational change, and strategic management. Marlena leads performance excellence and innovation for a cross Nuclear Security Enterprise team to enable product and process improvement. She enjoys a systems thinking approach to problem solving and innovation and is passionate about working with others to achieve improved outcomes.
Marlena resides in Albuquerque with her husband, Daniel, and their identical twin boys Ethan and Tristan. She enjoys a variety of outdoor activities including skiing, backpacking, cycling, and most of all, running.
Visual Management for Innovation
Dan Caputo, HP
Visual Management is a demanding task, especially if you want it to focus on increasing innovation. Dan will share some of his knowledge and experience from many years at HP. He will pull from recent experiences and discuss conditions for success, what went well, and barriers to excellence.
Dan Caputo is a strategist, systems thinker, and innovation champion with over 35 years developing and bringing new products to market. Having a broad range of experiences in R&D, Manufacturing Engineering, and Procurement at IBM and HP, Dan became skilled at collaborating seamlessly across organizational boundaries and creating methods and process frameworks that consistently achieved better results. He has extensive experience in leading technology asset and product development teams, and a deep background in global manufacturing and procurement strategies. Dan's recent charter as Technology and New Product Development Strategist, coupled with Lean Product Development principles, enabled him to mutually drive product innovation and program excellence.
Practicing Lean Product and Process Development
Dantar Oosterwal, Argo-Efeso Consulting Group
Closing Address
Dantar Oosterwal, Chair of the conference, LPPDE
How will you disseminate this at home?
Together with:
Menlo Innovations
Tour on Oct 3rd
Hosting in conjunction with SPARK …
HELPING 2,000+ COMPANIES TURN THEIR VISION INTO REALITY
Learn how to
Create an environment where people are inspired & thrive
Introduce a continuous flow of new innovative products
Develop products & services that customers love
Drive business growth and prosperity
Learn from Practitioners and Thought leaders alike
Develop new connections & Network with others in your shoes
Share your experiences with others to gain new insights
Learning Workshops
Lean Product Development Basics
Innovation Flow
Creating Visible Knowledge
LPPDE events have an impressive gathering of lean product and process development practitioners. We've assembled an impressive lineup of keynote speakers.