North America 2023
Creating a Culture of Innovation

Ann Arbor, Michigan
October 2-5, 2023
(Scroll down for more info)
Join leading thinkers pioneering lean product and process development!
Creating a Culture of Innovation
The ability for companies to innovate has become the defining factor for a firm's competitiveness and directly determines their prosperity. Innovation is the life-blood of an organization.
The methods embodied in Lean Product and Process Development practices consistently enable organizations to deliver more product in less time with greater market impact. For those companies wanting to control their own destiny, excelling at innovation is a crucial factor and Lean Development is seen as an enabler.
The theme for the 2023 North America LPPDE conference is 'Creating a Culture of Innovation'. Our focus will be on creating an environment where people are inspired & thrive in introducing a continuous flow of new innovative products and services that customers love and in turn help their business grow and prosper. Naturally, this will be within the framework of Lean Product and Process Development.
The 'E' in LPPDE is for exchange. Please join me in learning from thought leaders and practitioners alike. Come network with people who are in your shoes, join one of the workshops to learn and improve your skills, listen to success stories to motivate you on your journey. Come, be a part of the 'exchange'.
I hope you'll join me in Ann Arbor, Michigan October 2-5, 2023.
Dantar Oosterwal
2023 North America Conference Chair
Super early-bird, register and pay by July 1st, 2023:
1 person eligible for 20% off. Use discount code ONESUPER
Group of 2 persons eligible for 30% off. Use discount code TWOSUPER
Group of 3 persons or more eligible for 40% off (up to $2,750 savings!). Use discount code THREESUPER
Dantar Oosterwal
Conference Chair
Innovation Powers Performance
Studies show that as manufacturing capacity has become globally available at low cost, its competitive value has declined and competitiveness has shifted to innovation.
There is a strong association between R&D intensity (R&D expenditure per dollar of sales) and subsequent growth in sales. Industries which have greater intensity grow at a faster rate over a sustained period of time. Companies which invest a larger percentage of sales in R&D benefited with a greater growth rate in sales than their competitors, irrespective of industry.
A study published in the Journal of Financial Economics concludes  "… firms that are more efficient in innovation on average have higher contemporaneous market valuations and superior future operating performance, market valuation, and stock returns".
Monday, October 2, 2023 Pre-Conference Workshops
Workshop Track 1 - Half-day
Lean Product and Process Development basics
Dantar Oosterwal, Sr. VP and Partner, Argo-Efeso Consulting Group
This workshop introduces participants to the foundational principles of lean product and process development. It is targeted specifically for newcomers to the community to help get them up to speed on some of the basic concepts so they can get the most from the main conference. The workshop is based on Dantar´s model "The Lean Machine 7+1"
In 2003 Harley-Davidson was awarded the Outstanding Corporate Innovator award by the Product Development Management Association (PDMA) yet a short time later the same organization was able to deliver over 4 times as much innovation. Through a significant investment in production capacity, the backlog of motorcycle demand Harley-Davidson had enjoyed in the 1990's drastically reduced. In order to generate product demand, Harley-Davidson adopted lean product development methods to their product development system powering this dramatic improvement in innovation output and demand. Not many people recognized the business significance of the article in the November 2005 issue of Easy Rider Magazine.
At a glance it was like every other article in every other bike magazine with a write-up on the latest products launches and the new model line-up for Harley-Davidson. After all, Easy Rider is not generally considered a scholarly journal. The headline of the article proclaimed in big bold print, "The Sleeping Giant Awakens". The Sleeping Giant Awakens?
Harley-Davidson had seen 24 quarters of record sales and record profits. But these were bike guys and they were blown away by the torrent of new products flowing from the motor company. The largest introduction of new products they had ever seen. Harley-Davidson's lean product development efforts resulted in 50% reduction in time to market and a 4-fold increase in throughput while maintaining a quality level of 98% repurchase intent. Later as the Vice President of Innovation for Sara Lee, Dantar once again applied these principles in leading the creation and implementation of Sara Lee's global Innovation process resulting in 35% improvement in R&D efficiency and 5-fold increase in revenue from new products.
Over the years, Dantar has worked with numerous companies as an adviser, coach, and consultant to help them learn and implement these techniques. In his book Shingo Prize awarded book, 'The Lean Machine', Dantar shares the story from this product development transformation. In this session, he will share lessons from his learning journey as he tells his story of applying lean product development principles in a corporate environment that didn't want to change. He will explore the complexities, the challenges, and the pitfalls associated with creating organizational change to improve the innovation process. He will also discuss key principles of 'Knowledge based product development' and how you can utilize them to improve any product development system to improve innovation flow, revenue growth, and profitability.
7 Keys to successful Lean Product Development that will be covered include:
Manufacture customers
Portfolio Cadence & Flow
Set-Based
Reusable Knowledge
Visual Management
Lead with Entrepreneur System Designers
Teams of Responsible Experts
+ 1:
Match Throughput to Business Need
These 7+1 key aspects to Lean Product Development and the all-important connection to the business are summarized in a one-page document called Lean Product Development in a nutshell and can be downloaded here: https://www.developlean.com/lean-product-development-in-a-nutshell
5 Take-aways you can expect from this session:
What Lean Product Development is and why it is sometimes referred to as Knowledge-Based or Set-Based Product Development
The benefits of Lean Product Development for the organization
Key aspects of Lean Product Development which can be applied to improve product development in any organization
Why moving lean from manufacturing upstream to product development doesn't work
How to apply and integrate Lean Product development to an organization
In more recent time Dantar has teamed up with Andreas Dörken and developed the model even further.
Dantar Oosterwal, Sr. Vice-president at Argo-Efeso consulting group, is highly regarded as a global thought-leader in Lean Innovation & Product Development systems as well as an advisor, speaker and award-winning author. He has a passion for learning and applying lean product development systems to impact improvements of business performance. Dantar has championed many large and global operational improvement initiatives as well as developed and led Lean Innovation transformations for organizations resulting in profound improvements to both top-line revenue and bottom-line efficiency.
He has been awarded the Shingo Prize for his work in Lean Innovation by the Shingo Institute, the Outstanding Corporate Innovator award from PDMA and several product patents. Dantar has served as the Global Vice President of Innovation at Sara Lee and Product Development & Product Planning Leader at Harley-Davidson Motor Company. His consulting experience spans a diversity of industries ranging from raw materials (mining and chemicals) to high-tech defense systems.
Dantar is the author of The Lean Machine and co-author of Visible Knowledge for Flawless Design.
Workshop Track 1 - Half-day
Promoting & Retaining Women in Engineering
Bob Stavig, retired HP
Wendy Cocke, Founder of Engineering Leadership Solutions LLC
Despite decades of effort to increase the number of women in engineering, women make up only 15% of engineers. This workshop examines the challenges women face within the field of engineering and prior efforts to increase the number of women engineers. To address this long-standing problem, we propose a change to the way work is done in order to level the playing field for women.
During the work shop we will focus on
the learnings from the field of medicine (women make up 35% of physicians)
the principles of Lean Development to find a new approach, and
the need for flexible work schedules and enabling part-time work
At the current rate, it will take 350 years to achieve gender parity!
During this workshop, we will focus on 5 areas:
The Gender Schema (broader than stereotypes) that begin to form as early as 2 years old which shape our expectations and believes of girls and boys which eventually drive career and life choices.
The risks and benefits of women focusing on relational work (vs technical)
The current methods of traditional product development, how they create an unlevel playing field for women, and the learnings from medicine.
How to apply the six Principles of Lean Development to:

Significantly improve your organizations business performance.
Drive innovation, and
Level the playing field for women

How to create a flexible (non traditional work schedule) using simple engineering principles using the Making Flex Work Workbook (provided to each attendee) to "Get what's right for you when it comes to work/life balance"
Disclaimer: Bob is not a consultant or a coach, he's just a guy who wrote a book…
Bob Stavig is a retired HP R&D Project and Program Manager. Experienced in Lean Product and Process Development and Scrum/Agile.
During his 35 year career with Hewlett-Packard, Bob spent the last twenty years in Product Research and Development in various management and technical roles. During sixteen years of that time, he utilized the principles and methods of Lean Development in the delivery of nearly a dozen areas of work within product programs, process development, and technical asset development. Bob considers himself an engineer first and a manager second. In addition, Bob has fifteen years of experience in the areas of: manufacturing development, factory support, factory operational management, and worldwide manufacturing leadership. He has over twenty years of experience working with international partners.
Bob has a degree in Mechanical Engineering from Washington State University and is certified as a Six Sigma Black Belt through American Society of Quality. Bob has a certification in Lean Development from University of Michigan and is a Certified Scrum Master. He has taught Lean Development methods in multiple venues including Lean Product and Process Development Exchange (LPPDE) Virtual Summits.
Bob is the co-author of the book (written with his daughter Alissa Stavig, MD) "Retaining Women in Engineering: The Empowerment of Lean Development". For more details on this topic, book focus, promoting change, going home on time while delivering more value, please visit www.Leanreimagined.com
Wendy Cocke is a chemical engineer by training and spent over 20 years in Fortune 500 companies leading technical teams across time zones, borders, and languages.
As a working mother. Wendy has redefined success for herself according to her values. About 10 years into her career, when her oldest child was still an infant, Wendy pursued a flexible work arrangement. She was told that while the company supported her desire to pull back, her career would stall and she would never move up in the organization, but her successful negotiation of flexible working arrangements did not slow her career trajectory and eventually led her to publish a book about how others can do the same. She is an inspiration to all those who want to thrive in both their personal and professional lives.
Today Wendy manages her extended family (lovingly referred to as the rolling circus) which includes support for her mother grandmother and is the Founder of Engineering Leadership Solutions LLC where she provides technical consulting, management coaching and leadership development. Please visit Makingflexwork.com for more information.
Wendy is the author of "Making Flex Work: Defining Success on Your Own Terms".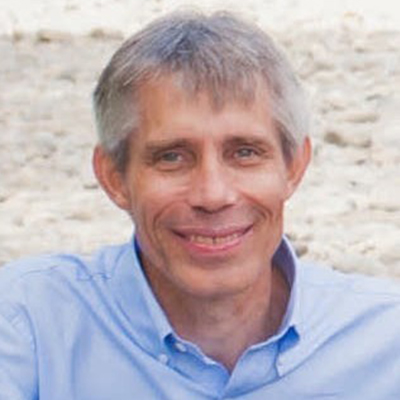 Together with:
Menlo Innovations
Tour on Oct 3rd
Hosting in conjunction with SPARK …
HELPING 2,000+ COMPANIES TURN THEIR VISION INTO REALITY
Learn how to
Create an environment where people are inspired & thrive
Introduce a continuous flow of new innovative products
Develop products & services that customers love
Drive business growth and prosperity
Learn from Practitioners and Thought leaders alike
Develop new connections & Network with others in your shoes
Share your experiences with others to gain new insights
Learning Workshops
Lean Product Development Basics
Innovation Flow
Creating Visible Knowledge
LPPDE events have an impressive gathering of lean product and process development practitioners. We've assembled an impressive lineup of keynote speakers.